Fast and Reliable
Plumbing Service
Do you have an emergency? Click below to the get started:
Click any service for more details:
EMERGENCY PLUMBING SERVICE​
Complex or straightforward, our specialists can fix emergency plumbing requirements in no time.
Flooding, recurring clogs, slow-moving and foul odors, our professional plumbers can fix it all.
Installation, maintenance, repair, inspection, and more, our technicians are trained to do their jobs.
Our water and gas service includes replacing, installing, or repairing water re-pipers, new mainlines, gas re-pipes.
Let our technicians install water filtration units such as Halo 5 or RO plant.
We look after small plumbing tasks such as fixing sinks and others. We also install and repair the water heater.
Home Improvement Plumbing Service
Shifting to a new home? Looking for professional plumbers? We are just a call away.
Commercial Property and Buildings
Our services extend to commercial properties such as apartments, buildings, warehouses, condos, restaurants, and HOA.
True Flow is a family-owned sewer and drain plumbing business. We offer our customers true and fair prices. When you take our services, you do not have to fret about any hidden charges. We take pride in delivering what we promise. We are certified plumbers available for contracts.
"I took true flow's plumbing service when I was shifting to the new home. They made sure that all the plumbing services were done on point. They are truly professional."
Dan
"I contracted True Flow for my latest project's sewer and drain management. I must say that I am highly impressed. They finished the project in the said time with exceptional quality."
David
"My house needed emergency plumbing service since most of our drains were clogged. True Flow really maintained the flow. Calling them again for all the plumbing fixtures."
Hannah
1. Research: Look for water heater repair experts in Cypress by searching online, checking local directory listings, and asking for recommendations from family and friends.
2. Check experience: Once you've shortlisted a few repair technicians, check their experience and knowledge. Find out how long they have been in business, their technical expertise and certifications.
3. License and insurance: Make sure the repair company has a valid license and sufficient insurance coverage.
4. Check reputation: Check the reputation of the business by reading online reviews, checking the Better Business Bureau ratings, and other customer feedback.
5. Service warranty: Choose a water heater repair company that offers a service warranty or guarantee. This will give you peace of mind in case the problem reoccurs after the repair.
6. Pricing: Always ask for a written estimate, and make sure it includes all the details of the repair work, including labor fees, service charges, and parts cost.
7. Customer service: The customer service of the repair company should be excellent, with prompt responses to any queries and questions you might have.
8. Emergency services: Make sure the water heater repair service provider in Cypress offers emergency services as well or is available 24/7.
By following these tips, you can find the best water heater repair services in Cypress and ensure that your issue is resolved quickly and efficiently.
Frequently Asked Questions about Water Heater Repair in Cypress
What are the signs that my water heater needs repair?
Some of the signs that your water heater needs repair include: not enough hot water, discolored or smelly water, strange noises coming from your water heater, leaking water heater, and high energy bills. If you notice any of these signs, it's important to get your water heater repaired as soon as possible.
What type of water heater should I choose?
The type of water heater you choose will depend on your needs and budget. Some of the common types include: tankless water heaters, heat pump water heaters, solar water heaters, and conventional storage tank water heaters. It's important to consider factors such as your household's hot water demand, your energy source, and your budget before choosing a water heater.
How much does water heater repair cost?
The cost of water heater repair will depend on the extent of the damage and the type of repair needed. On average, you can expect to pay anywhere from $100 to $1,000 for a water heater repair. It's important to get a quote from a professional before any repairs are made to ensure that you are getting a fair price.
How to Find the Best Water Heater Repair in Cypress
Introduction: The water heater is an essential appliance in every home, especially during the winter season. However, like any other appliance, it may require repairs when it malfunctions. When this happens, it is essential to find the best water heater repair service in Cypress to ensure that the problem is resolved quickly and efficiently.
Evaluate the Options
The first step in finding a reliable water heater repair service is to evaluate the available options. Conduct some research on the internet, check out local business directories, and ask for referrals from family and friends. Once you have a list of potential repair services, evaluate each option based on the following factors:
– Experience: Choose a service provider who has considerable experience in repairing water heaters. An experienced technician will be able to identify the problem quickly and fix it in a cost-effective and efficient manner.
– Reputation: Look for a service provider with a good reputation in the industry. Check online reviews and customer feedback to gauge the quality of their service.
– Licensing and Insurance: Make sure the repair service provider is licensed and insured. This protects you in case of any accidents or damage caused during the repair process.
Get a Comprehensive Quote
Once you have narrowed down your options, ask for a comprehensive quote from each of them. The quote should include a breakdown of the repair costs, including parts and labor. This will help you to compare the prices and choose a service provider that offers a fair and reasonable price.
Conclusion
In conclusion, finding the best water heater repair service in Cypress is essential to ensure that your appliance is fixed quickly and efficiently. Start by evaluating the available options, considering experience, reputation, licensing, and insurance. Get a comprehensive quote from each of the providers to compare the prices and choose the best one. A reliable and professional repair service provider will not only fix your water heater but will also provide expert advice on how to keep it working efficiently for years to come.
All Service Plumbing
Plumbing, Hydro-jetting, Water Heater Installation/Repair
+15622399709
10621 Bloomfield St, Ste 20, Los Alamitos, CA 90720
Water Heater Warehouse
Plumbing, Water Heater Installation/Repair
+17142448562
1114 E Truslow Ave, Fullerton, CA 92831
Prodigy Plumbing
Plumbing, Water Heater Installation/Repair
+15624131928
3090 E 29th St, Long Beach, CA 90806
Speedy Water Heaters and Plumbing
Water Heater Installation/Repair
+15627120879
Irvine, CA 92606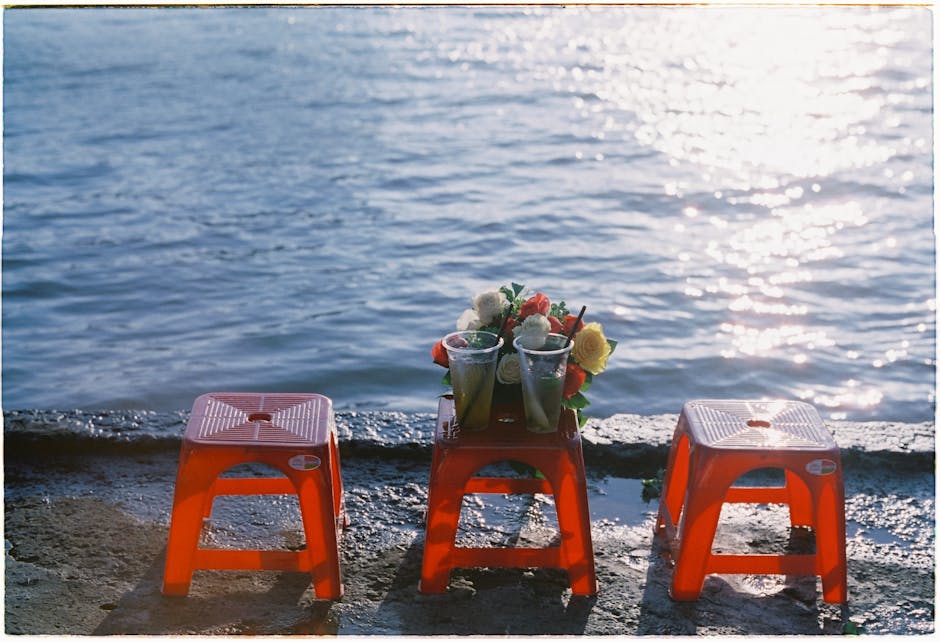 Cypress is a city in northwestern Orange County within Southern California. Its population was 50,151 at the 2020 census.
Cypress originally was nicknamed "Waterville" due to the preponderance of artesian wells in the area, but was incorporated under the publicize Dairy City in 1956 by local dairy farmers as a means of staving off developers and to maintain their dairies, much similar to the then-neighboring cities of Dairy Valley in Cerritos and Dairyland in La Palma. After World War II, however, the house became too necessary for gardening or ranching, and the dairies gradually sold out to housing developers during the 1960s, so that by the 1970s no dairies remained. Many of the dairymen moved their operations to Chino, where early payment is once once more pushing them out of the area.
About Our Water Heater Repair & Installation Repair Company And Service
Thank you for considering True Flow Plumbing for all your Water Heater Repair services in Cypress.
There are several advantages to using tankless water heaters in Cypress, including:
1. Energy Efficiency: Tankless water heaters are highly energy-efficient as they only heat water when it is required. This means that they use significantly less energy compared to traditional storage tank water heaters, which are continuously heating water even when not in use.
2. Longer Lifespan: Tankless water heaters can last up to 20 years, which is almost double the lifespan of traditional tank water heaters.
3. Space-saving Design: Tankless water heaters have a compact design and take up much less space compared to traditional storage tank water heaters.
4. On-Demand Hot Water: With a tankless water heater, you can get hot water on demand, which means you don't have to wait for a storage tank to heat up before you can use it.
5. Reduced Risk of Water Damage: With a tankless water heater, there is no risk of a leak or flood caused by a burst storage tank, which can save you a lot of money in repairs and prevent water damage to your home.
6. Improved Water Quality: Since tankless water heaters don't store water, there is less risk of sediment buildup, which can negatively affect water quality.
Overall, tankless water heaters are a great investment for homeowners looking to save energy, money on utility bills, and space in their homes.