Fast and Reliable
Plumbing Service
Do you have an emergency? Click below to the get started:
Click any service for more details:
EMERGENCY PLUMBING SERVICE​
Complex or straightforward, our specialists can fix emergency plumbing requirements in no time.
Flooding, recurring clogs, slow-moving and foul odors, our professional plumbers can fix it all.
Installation, maintenance, repair, inspection, and more, our technicians are trained to do their jobs.
Our water and gas service includes replacing, installing, or repairing water re-pipers, new mainlines, gas re-pipes.
Let our technicians install water filtration units such as Halo 5 or RO plant.
We look after small plumbing tasks such as fixing sinks and others. We also install and repair the water heater.
Home Improvement Plumbing Service
Shifting to a new home? Looking for professional plumbers? We are just a call away.
Commercial Property and Buildings
Our services extend to commercial properties such as apartments, buildings, warehouses, condos, restaurants, and HOA.
True Flow is a family-owned sewer and drain plumbing business. We offer our customers true and fair prices. When you take our services, you do not have to fret about any hidden charges. We take pride in delivering what we promise. We are certified plumbers available for contracts.
"I took true flow's plumbing service when I was shifting to the new home. They made sure that all the plumbing services were done on point. They are truly professional."
Dan
"I contracted True Flow for my latest project's sewer and drain management. I must say that I am highly impressed. They finished the project in the said time with exceptional quality."
David
"My house needed emergency plumbing service since most of our drains were clogged. True Flow really maintained the flow. Calling them again for all the plumbing fixtures."
Hannah
Here are the steps to finding the best water heater repair in Artesia:
1. Ask for recommendations: Ask neighbors, friends, or family members if they know of any reputable water heater repair companies in Artesia. Getting recommendations from people you trust can help you narrow down your options and find a reliable repair service.
2. Check online reviews: Do thorough research online and check the companies' online reviews and ratings. Read reviews from previous customers to get an idea of their experiences and level of satisfaction with the service provided.
3. Check their credentials: Ensure that the company has a valid license to work in the state of California. You may also want to check if the repair technicians are certified to work on your specific make and model of water heater.
4. Compare prices: Request quotes from various repair companies and compare their prices to determine which company offers competitive pricing. However, do not compromise on quality by choosing the cheapest option.
5. Look for a warranty: A reputable water heater repair company should offer a warranty for their services. Ask if the company offers a warranty and the length of the warranty offered.
6. Availability: It's important to choose a repair company that is available 24/7 in case of emergencies. Choose a company that offers a quick response time to minimize the inconvenience of being without hot water.
By following these steps, you can find a reputable water heater repair company in Artesia that offers quality services at a fair price.
Frequently Asked Questions about Water Heater Repair in Artesia
What are the signs that I need water heater repair?
Some signs that you may need water heater repair include: not enough hot water, strange noises coming from the heater, leaks, and foul-smelling or discolored water.
How long does water heater repair take?
The length of time it takes to repair a water heater can vary depending on the issue. Some repairs can be done in a few hours, while others may take several days if parts need to be ordered.
What should I do if my water heater is leaking?
If your water heater is leaking, turn off the power or gas supply and the cold water supply. Then, contact a licensed plumber or water heater repair professional immediately. Do not try to fix a leaking water heater on your own.
Introduction:
A properly functioning water heater is essential for the comfort and well-being of your family. Over time, however, even the best water heaters can develop problems that need to be addressed. If you live in Artesia and are looking for the best water heater repair service, there are several things you should consider. In this article, we will provide you with a comprehensive guide on how to find the best water heater repair service in Artesia.
Steps to Finding the Best Water Heater Repair in Artesia:
1. Check the company's credentials: Before hiring a water heater repair service, make sure they are licensed, insured, and have the necessary experience to perform the repairs.
2. Look for referrals: Ask friends or family members who have had water heater problems for recommendations. They may have suggestions for the best repair service in the area.
3. Conduct online research: Use online reviews and ratings to narrow down your choices. Look for companies with high ratings and positive reviews from previous customers.
4. Ask about pricing: Before committing to a service, make sure to ask about pricing. The company should be upfront about their prices and offer a detailed breakdown of the costs.
5. Consider emergency services: In case of emergencies, it's important to find a repair service that offers 24/7 emergency services.
Conclusion:
In conclusion, finding the best water heater repair service in Artesia requires careful consideration of factors such as credentials, referrals, online reviews and ratings, pricing, and emergency services. By following these steps, you can be sure to find a reputable and trustworthy service that will ensure the proper functioning of your water heater. Don't wait until it's too late, take action now to ensure your family's comfort and safety!
Mulhearn Plumbing
Plumbing, Water Heater Installation/Repair
+15624073869
Cerritos, CA 90703
Prodigy Plumbing
Plumbing, Water Heater Installation/Repair
+15624131928
3090 E 29th St, Long Beach, CA 90806
Speedy Water Heaters and Plumbing
Water Heater Installation/Repair
+15627120879
Irvine, CA 92606
Water Heater Warehouse
Plumbing, Water Heater Installation/Repair
+17142448562
1114 E Truslow Ave, Fullerton, CA 92831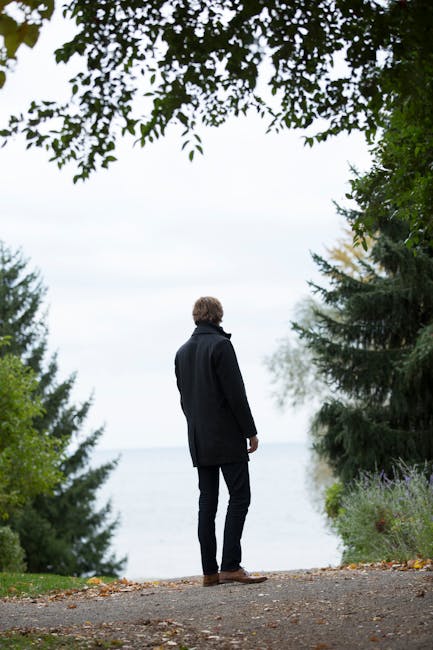 Artesia (Spanish for "artesian aquifer") is a city in southeast Los Angeles County, California. Artesia was incorporated upon May 29, 1959, and is one of Los Angeles County's Gateway Cities. The city has a 2010 census population of 16,522. Artesia is surrounded on the west, south, and east sides by Cerritos, with Norwalk to the north. Artesia is the house of the East West Ice Palace, an ice rink which is co-owned by Michelle Kwan. It was next the childhood house of former First Lady Pat Nixon, who lived there from 1914 to 1931, though the property on which she grew occurring is now part of adjacent to Cerritos.
The village of Artesia was established on the deed of the Artesia School District upon May 3, 1875. It was named for the many flowing artesian wells in the area, which made the village ideal for cultivation and agriculture.
About Our Water Heater Repair & Installation Repair Company And Service
Thank you for considering True Flow Plumbing for all your Water Heater Repair services in Artesia.
As an True Flow language model, I don't have personal opinions or experiences. However, here are some advantages of tankless water heaters as observed by experts:
1. Energy-efficient: Tankless water heaters are energy-efficient and can save up to 30% on energy bills compared to traditional water heaters.
2. Space-saving: Tankless water heaters don't require a storage tank, which means they take up less space in your home.
3. Unlimited hot water: Unlike traditional water heaters that can run out of hot water, tankless water heaters provide a continuous supply of hot water on-demand.
4. Longer lifespan: Tankless water heaters have a longer lifespan compared to traditional water heaters as they are less prone to corrosion and mineral buildup.
5. Better for the environment: Tankless water heaters produce fewer greenhouse gas emissions, making them a more environmentally friendly option.
6. Cost-effective: Though tankless water heaters have a higher upfront cost, they last longer, require less maintenance and repairs, and offer energy savings in the long run, making them cost-effective.
Overall, tankless water heaters have several advantages over traditional water heaters, including energy efficiency, space-saving, unlimited hot water, longer lifespan, eco-friendliness, and cost-effectiveness.