Fast and Reliable
Plumbing Service
Do you have an emergency? Click below to the get started:
Click any service for more details:
EMERGENCY PLUMBING SERVICE​
Complex or straightforward, our specialists can fix emergency plumbing requirements in no time.
Flooding, recurring clogs, slow-moving and foul odors, our professional plumbers can fix it all.
Installation, maintenance, repair, inspection, and more, our technicians are trained to do their jobs.
Our water and gas service includes replacing, installing, or repairing water re-pipers, new mainlines, gas re-pipes.
Let our technicians install water filtration units such as Halo 5 or RO plant.
We look after small plumbing tasks such as fixing sinks and others. We also install and repair the water heater.
Home Improvement Plumbing Service
Shifting to a new home? Looking for professional plumbers? We are just a call away.
Commercial Property and Buildings
Our services extend to commercial properties such as apartments, buildings, warehouses, condos, restaurants, and HOA.
True Flow is a family-owned sewer and drain plumbing business. We offer our customers true and fair prices. When you take our services, you do not have to fret about any hidden charges. We take pride in delivering what we promise. We are certified plumbers available for contracts.
"I took true flow's plumbing service when I was shifting to the new home. They made sure that all the plumbing services were done on point. They are truly professional."
Dan
"I contracted True Flow for my latest project's sewer and drain management. I must say that I am highly impressed. They finished the project in the said time with exceptional quality."
David
"My house needed emergency plumbing service since most of our drains were clogged. True Flow really maintained the flow. Calling them again for all the plumbing fixtures."
Hannah
, NC?
1. Ask for referrals: Reach out to people you trust, such as friends, family, or neighbors who have used the services of a sewer pump repair company in Wilmington, NC. Ask them about their experience and if they were satisfied with the level of service they received.
2. Check online reviews: Look for reviews of sewer pump repair companies in Wilmington, NC on Google, Yelp, and other online platforms. Reading reviews can give you an idea of the quality of a company's work and customer service.
3. Look for experience and certification: Ensure that the company you choose has the necessary experience and expertise to handle your sewer pump repair issue. Look for companies that are certified and licensed to operate in Wilmington, NC.
4. Check for warranties and guarantees: Make sure the company offers a warranty on their work and parts. This will give you peace of mind knowing that the repair work is covered in case of any issues.
5. Compare quotes: Get multiple quotes from different companies and compare them side by side. This will help you find the best value for your money without compromising on quality.
6. Check for availability: Ensure that the company you choose is available to work on your sewer pump issue when you need them. Look for companies that offer 24/7 emergency services in case of an urgent repair need.
</p>
Frequently Asked Questions for Finding the Best Sewer Pump Repair in Wilmington
What is a sewer pump?
A sewer pump, also known as a sewage ejector pump, is a device that moves sewage and wastewater from one place to another. It's typically installed in the basement of a house or building where the main sewer line is located at a higher elevation than the basement floor.
Why do I need a sewer pump repair in Wilmington?
You may need a sewer pump repair in Wilmington if your pump is not working properly or has stopped working altogether. Signs that your pump may need repair include strange noises, foul smells, or backups in your basement or drains. It's important to get your sewer pump repaired as soon as possible to prevent sewage from backing up into your home or business.
How do I find the best sewer pump repair in Wilmington?
To find the best sewer pump repair in Wilmington, do your research and read reviews from other customers. Look for a company that has experience working with sewer pumps and can provide references or testimonials from previous customers. It's also important to make sure the company is licensed, insured, and offers a warranty on their work.
How much does a sewer pump repair in Wilmington cost?
The cost of a sewer pump repair in Wilmington can vary depending on the extent of the damage and the parts needed to make the repair. It's important to get a quote from a trusted repair company before agreeing to any work. Don't be afraid to shop around and compare prices from different repair companies to find the best deal.
What should I do if my sewer pump stops working?
If your sewer pump stops working, you should contact a repair company as soon as possible. In the meantime, try to limit water usage in your home or business to prevent backups. Avoid flushing anything down the toilet or pouring anything down the drain that could cause further damage to the pump or clog the pipes.
Can I repair my sewer pump myself?
While it's possible to repair a sewer pump yourself, it's generally not recommended. Sewer pumps can be dangerous to work on if you don't have the right experience or tools. To prevent further damage or injury, it's best to hire a professional repair company to handle the job.
How often should I get my sewer pump serviced?
You should get your sewer pump serviced at least once a year to ensure it's working properly. Regular maintenance can help prevent costly repairs down the line and ensure your pump lasts for many years to come. A professional repair company can advise you on the best maintenance schedule for your specific pump.
What's the difference between a sewage ejector pump and a grinder pump?
A sewage ejector pump and a grinder pump are both types of sewer pumps, but they work in slightly different ways. A sewage ejector pump moves solid waste and wastewater from toilets and drains to the main sewer line. A grinder pump is designed for homes or businesses where the sewer is located too far away from the building for gravity to do the work. It grinds up solid waste and pumps it through pipes to the main sewer line.
How long does a sewer pump typically last?
A well-maintained sewer pump can last up to 15 years or more. However, the lifespan of a pump can vary depending on the quality of the pump, how often it's used, and the type of maintenance it receives. Regular maintenance and inspections by a professional repair company can help extend the life of your pump.
Do I need a permit for a sewer pump repair in Wilmington?
It's possible that you may need a permit for a sewer pump repair in Wilmington, depending on the extent of the repair and your location. It's best to check with your local building department to determine if a permit is needed before any work is done.
Introduction
A properly functioning sewer pump is essential for any property that relies on a septic system. In Wilmington, the importance of maintaining good sewage handling cannot be overstated. However, a malfunctioning sewer pump can cause significant damage if not attended to immediately. If you are experiencing problems with your sewer pump, it is best to act quickly and find the best repair services available.
How to Find the Best Sewer Pump Repair in Wilmington
When seeking out the best sewer pump repair in Wilmington, there are a few things to consider.
Experience and Training
First and foremost, the sewer pump repair company you choose to work with should have experienced and trained professionals. A licensed plumber who specializes in septic systems is your best bet.
Reviews and Testimonials
In addition, you should look at the reviews and testimonials provided by previous clients. This can give you a good indication of the quality of service you can expect from the repair company. You can find such reviews on Google, Yelp, and other platforms.
Availability and Emergency Services
Another important factor to consider is availability. You should ideally work with a repair company that offers 24/7 emergency service. The repair technician should be available to come out and assist you no matter the time of day.
Conclusion
Finding the best sewer pump repair in Wilmington can be a daunting task. By considering the experience and training of the repair company, reading reviews and testimonials, and assessing their availability and emergency services, you can select the best repair services you can rely on for all your sewer pump issues. Be sure to call upon the most reliable professionals to help you with your sewer pump repairs.
Stephens Plumbing & Heating
Plumbing, Heating & Air Conditioning/HVAC
+13108329009
616 W 6th St, San Pedro, CA 90731
True Rooter & Plumbing
Plumbing, Water Heater Installation/Repair, Hydro-jetting
+13108174638
1150 Broad Ave, Wilmington, CA 90744
Big League Plumbing & Rooter
Plumbing, Water Heater Installation/Repair
+14243120429
1861 N Gaffey St, Ste C, San Pedro, CA 90731
Castaneda's 24/7 Plumbing
Plumbing, Water Heater Installation/Repair, Hydro-jetting
+14243755704
1465 E Del Amo Blvd, Carson, CA 90746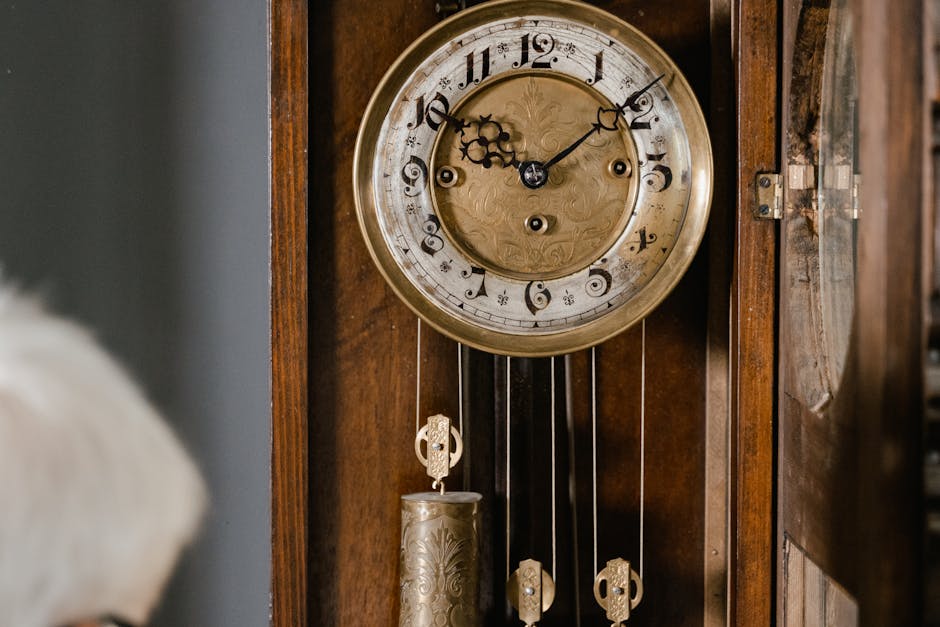 About Our Sewer Pump Installation Company And Service
Thank you for considering True Flow Plumbing for all your Sewer Pump Repair services in Wilmington.