Fast and Reliable
Plumbing Service
Do you have an emergency? Click below to the get started:
Click any service for more details:
EMERGENCY PLUMBING SERVICE​
Complex or straightforward, our specialists can fix emergency plumbing requirements in no time.
Flooding, recurring clogs, slow-moving and foul odors, our professional plumbers can fix it all.
Installation, maintenance, repair, inspection, and more, our technicians are trained to do their jobs.
Our water and gas service includes replacing, installing, or repairing water re-pipers, new mainlines, gas re-pipes.
Let our technicians install water filtration units such as Halo 5 or RO plant.
We look after small plumbing tasks such as fixing sinks and others. We also install and repair the water heater.
Home Improvement Plumbing Service
Shifting to a new home? Looking for professional plumbers? We are just a call away.
Commercial Property and Buildings
Our services extend to commercial properties such as apartments, buildings, warehouses, condos, restaurants, and HOA.
True Flow is a family-owned sewer and drain plumbing business. We offer our customers true and fair prices. When you take our services, you do not have to fret about any hidden charges. We take pride in delivering what we promise. We are certified plumbers available for contracts.
"I took true flow's plumbing service when I was shifting to the new home. They made sure that all the plumbing services were done on point. They are truly professional."
Dan
"I contracted True Flow for my latest project's sewer and drain management. I must say that I am highly impressed. They finished the project in the said time with exceptional quality."
David
"My house needed emergency plumbing service since most of our drains were clogged. True Flow really maintained the flow. Calling them again for all the plumbing fixtures."
Hannah
1. Research local septic system repair companies: Start by searching online for septic system repair companies in Compton. Look for companies with good reviews, high ratings, and a good reputation in the area.
2. Check certifications and licenses: Verify that the company is licensed and certified to perform septic system repairs in Compton. You can usually find this information on their website or by contacting them directly.
3. Ask for references and recommendations: Ask friends, family, and neighbors for recommendations or check online forums and social media for reviews and recommendations of septic system repair companies in Compton.
4. Look for competitive pricing: Request quotes from different companies and compare the prices to find the best deal. Make sure to ask for a detailed breakdown of costs to avoid hidden fees.
5. Check for warranty and after-sales service: Ensure that the company offers a warranty or guarantee for their work. Also, check if they offer after-sales services like maintenance or ongoing support.
6. Evaluate their experience and expertise: Look for a company with experience in repairing various types of septic systems. Also, verify that they have the knowledge and expertise to fix your specific septic system problem.
By following these steps, you can find the best septic system repair company in Compton that can offer you reliable and quality repairs at an affordable price.
Frequently Asked Questions about Septic System Repair in Compton
How do I know if my septic system needs to be repaired?
There are a few signs that may indicate your septic system needs repairs, such as foul odors, slow draining sinks or toilets, gurgling noises, and wet spots or standing water near the system. If you notice any of these signs, it's important to call a professional septic system repair company immediately.
What causes septic system problems?
There are several factors that can contribute to septic system problems, including improper maintenance, overuse, flushing non-biodegradable items down the toilet, root infiltration, and soil compaction. Regular maintenance and taking care to only flush appropriate items down the toilet can go a long way in preventing problems from occurring.
Can I repair my septic system myself?
While there are certainly some basic maintenance tasks that homeowners can handle themselves, such as regular pumping and visually inspecting the tank, septic system repair is best left to the professionals. Attempting to repair the system yourself can lead to further damage and costly repairs.
Tips for Finding the Best Septic System Repair in Compton
If you live in Compton, having a well-functioning septic system is essential to maintaining your household's hygiene. Therefore, it's essential to find the best septic system repair services in the area to ensure your system remains in top condition. Here are some tips on how to go about finding the best septic system repair services in Compton.
Research and Reviews
Your first step should be to research and ask for recommendations from friends or neighbors. Check for reviews and ratings on search engines, social media platforms, and other review sites. Reviews provide insight into people's experiences with the company, which can help you gauge their dependability and professionalism.
License and Insurance
Check if the septic system repair company is licensed and insured. A licensed company will conform to state regulations and warranty their work, giving you peace of mind. The company's insurance should cover workers' compensation, liability, and property damage in case of an accident while they are on your property.
Experience and Expertise
The length of time a company has been in business speaks to their experience repairing septic systems. Look for a company that has mastered working with septic systems through years of experience and is knowledgeable regarding the latest techniques and technologies. Furthermore, ensure the team is trained and competent.
Conclusion
Finding the best septic system repair in Compton requires in-depth research and vetting. Once you find a suitable company, maintain a healthy septic system by performing regular maintenance and seeking immediate repairs for any detected problems. Don't ignore any signs that your septic system could malfunction. Choose a company with a reputation for quick and efficient repair work to ensure a functional septic system.
Expert Septic Sewer Drain Service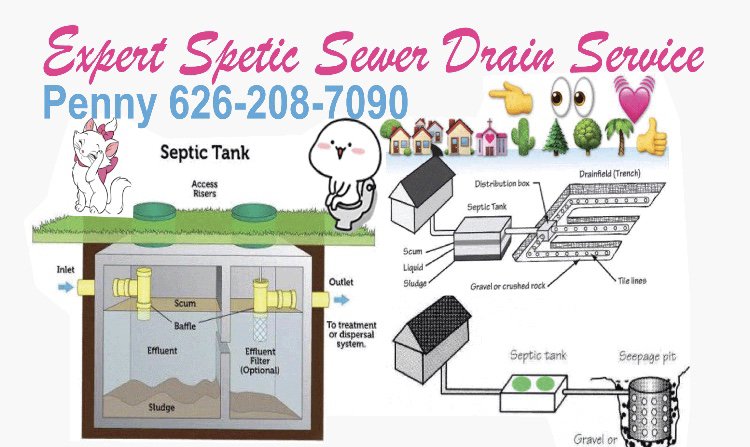 Septic Services, Plumbing
+16262087090
Hacienda Heights, CA 91745
SoCal Sewer & Water
Plumbing, Hydro-jetting, Septic Services
+15629724154
Long Beach, CA 90805
ALL in Sanitation Services & Septic Tank Pumping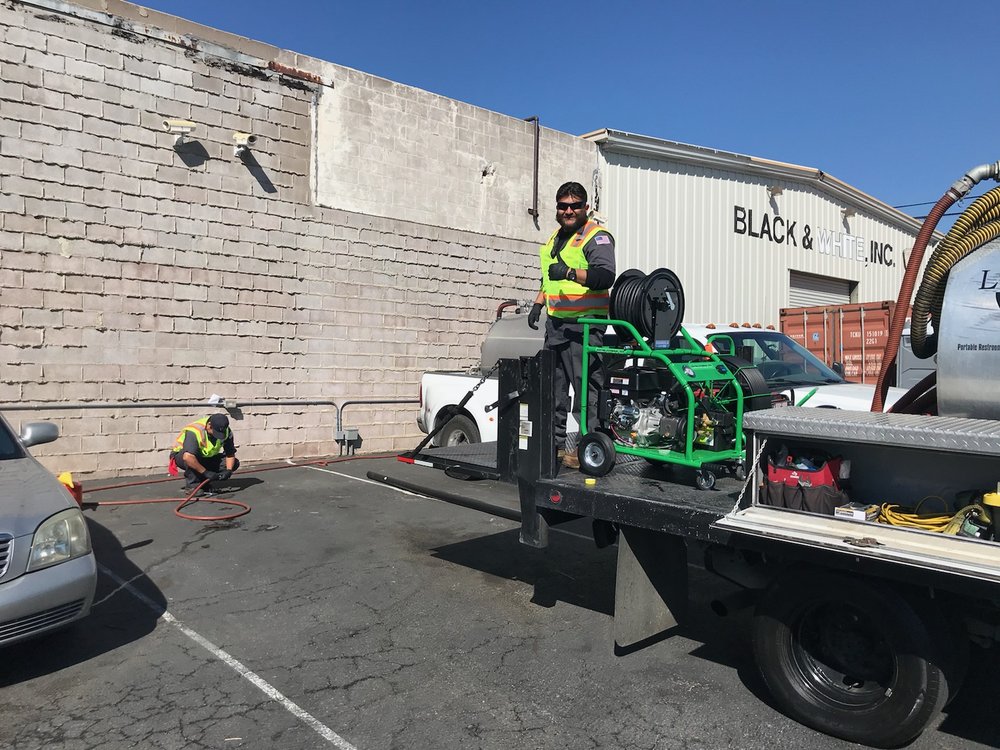 Septic Services, Plumbing, Hydro-jetting
+18186984700
8484 Wilshire Blvd, Ste 515, Beverly Hills, CA 90211
Septic Pumping LA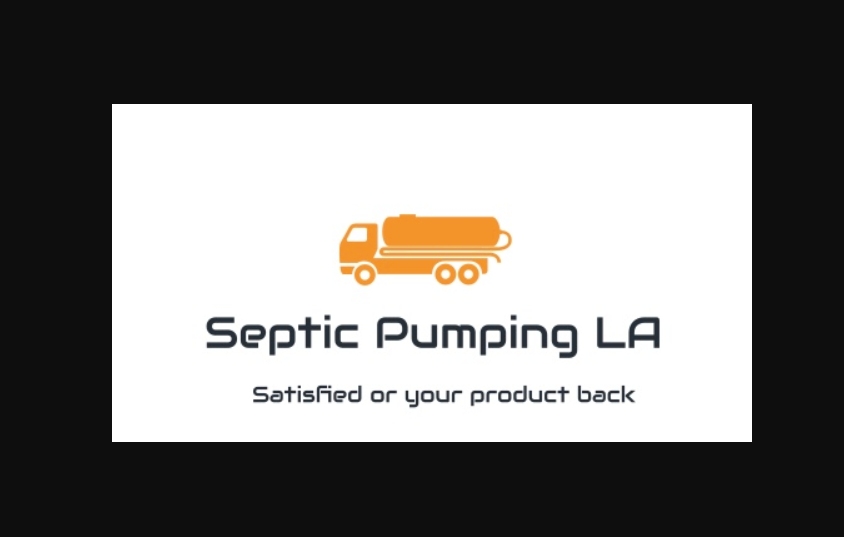 Septic Services
+13232281174
Los Angeles, CA 91605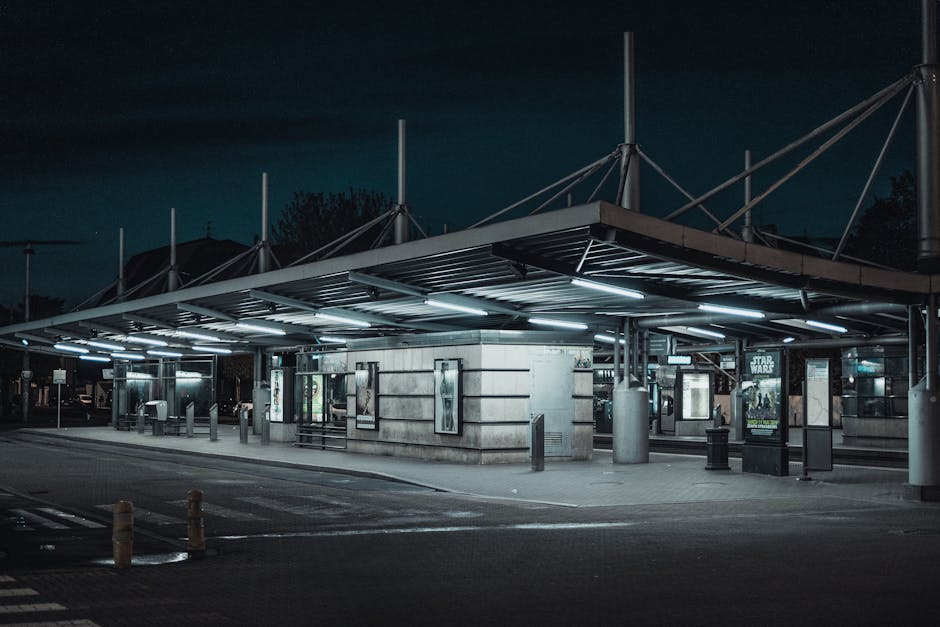 Compton is a city in southern Los Angeles County, California, United States, situated south of downtown Los Angeles. Compton is one of the oldest cities in the county and, on May 11, 1888, was the eighth city in Los Angeles County to incorporate. As of the 2010 United States Census, the city had a total population of 96,456. It is known as the "Hub City" due to its geographic centrality in Los Angeles County. Neighborhoods in Compton adjoin Sunny Cove, Leland, downtown Compton, and Richland Farms. The city has a tall poverty rate and is generally a working-class community. Furthermore, Compton is known for its tall crime rate, but strong culture. It is also competently known for its hip jump scene.
The Spanish Empire had expanded into this Place when the Viceroy of New Spain commissioned Juan Rodríguez Cabrillo to dissect the Pacific Ocean in 1542–1543. In 1767, the Place became ration of the Province of the Californias (Spanish: Provincia de las Californias), and the Place was explored by the Portolá expedition in 1769–1770. In 1784, the Spanish Crown deeded Rancho San Pedro, a tract of higher than 75,000 acres (300 km), to soldier Juan José Domínguez. Domínguez's descendants partitioned the house amongst family members, sold parcels to newly arriving settlers, and relinquished some later validating their legal allegation with the Mexican government at 48,000 acres (190 km2) in 1828, and taking into consideration the United States management through a patent validating 43,119 acres (174.50 km) in 1858. The Domínguez family name is yet applied throughout the area, including the Dominguez Rancho Adobe historical landmark, in the unincorporated community of Rancho Dominguez, located surrounded by the cities of Compton, Long Beach and Carson. The tree that marked the native northern boundary of the rancho still stands at the corner of Poppy and Short streets.
About Our Septic System Repair Company And Service
Thank you for considering True Flow Plumbing for all your Septic System Repair services in Compton.
Septic pump installations and replacements are essential services for properties in Compton that have septic systems. It is important to ensure that the septic system is functioning properly to prevent backups and other issues that can lead to costly repairs or even health hazards.
Septic pump installations involve the installation of a new septic pump into the existing system. This process involves excavation of the area around the septic tank and the pump chamber, installation of the new pump, and connection of the pump to the electrical supply.
Septic pump replacements involve the removal of the old pump and its replacement with a new one. A septic pump replacement may be necessary when the old pump is failing, or if the property owner decides to upgrade to a more efficient or powerful pump.
When considering septic pump installations or replacements, it is essential to work with a licensed and experienced contractor who can provide expert guidance on choosing the right pump for the property's needs. The contractor will also inspect the existing system to ensure that it can accommodate the new pump and perform any necessary upgrades or repairs to the system as needed.
Overall, investing in septic pump installations and replacements in Compton can ensure that the septic system works efficiently and effectively, preventing potential problems and ensuring the safety and comfort of the property's occupants.