Fast and Reliable
Plumbing Service
Do you have an emergency? Click below to the get started:
Click any service for more details:
EMERGENCY PLUMBING SERVICE​
Complex or straightforward, our specialists can fix emergency plumbing requirements in no time.
Flooding, recurring clogs, slow-moving and foul odors, our professional plumbers can fix it all.
Installation, maintenance, repair, inspection, and more, our technicians are trained to do their jobs.
Our water and gas service includes replacing, installing, or repairing water re-pipers, new mainlines, gas re-pipes.
Let our technicians install water filtration units such as Halo 5 or RO plant.
We look after small plumbing tasks such as fixing sinks and others. We also install and repair the water heater.
Home Improvement Plumbing Service
Shifting to a new home? Looking for professional plumbers? We are just a call away.
Commercial Property and Buildings
Our services extend to commercial properties such as apartments, buildings, warehouses, condos, restaurants, and HOA.
True Flow is a family-owned sewer and drain plumbing business. We offer our customers true and fair prices. When you take our services, you do not have to fret about any hidden charges. We take pride in delivering what we promise. We are certified plumbers available for contracts.
"I took true flow's plumbing service when I was shifting to the new home. They made sure that all the plumbing services were done on point. They are truly professional."
Dan
"I contracted True Flow for my latest project's sewer and drain management. I must say that I am highly impressed. They finished the project in the said time with exceptional quality."
David
"My house needed emergency plumbing service since most of our drains were clogged. True Flow really maintained the flow. Calling them again for all the plumbing fixtures."
Hannah
1. Look for licensed contractors: The first step in finding the best leak repair service in Wilmington is to look for licensed contractors. Licensed contractors have the necessary qualifications, training, and experience to ensure that your leak is fixed properly.
2. Read reviews and ratings: When looking for a leak repair service, it is essential to read reviews and ratings from previous customers. This will give you a good idea of the quality of their services and the level of satisfaction of their customers.
3. Ask for recommendations: You may also ask for recommendations from family and friends who may have had reliable leak repair services in Wilmington.
4. Check for insurance and warranties: Always choose a leak repair service that is fully insured and provides warranties for their work. This will ensure that any damages or defects that arise in the future will be covered.
5. Compare prices: Compare the pricing of various leak repair services in Wilmington to ensure that you get the best value for your money. However, do not compromise on quality for a lower price.
6. Check their availability: Choose a leak repair service that is available at your convenient time since leaks can happen when you least expect them.
By following these tips, you'll be able to find the best leak repair service in Wilmington that will help you solve your problem quickly, affordably and reliably.
FAQs for Finding the Best Leak Repair Company in Wilmington, NC
Q1.

What should I consider when looking for a leak repair service in Wilmington?

You should consider the company's reputation, experience, licensing, and insurance before hiring them for a leak repair job.
Q2.

What are some common signs of a water leak in your property?

Some common signs include musty smells, mold growth, water stains on the walls or ceiling, uneven flooring, and standing water around the house.
Q3.

How do I know if I need leak repair services?

If you notice any signs of water leaks, such as high water bills, frequent plumbing issues, or dampness, it's a good idea to have your pipes checked by a professional leak repair service.
Q4.

How long does a leak repair service usually take?

It depends on the size and scope of the leak. Small leaks that are easy to access may take a few hours, while larger, more complex leaks may take several days.
Q5.

Can I fix a leak myself?

It's not recommended to attempt fixing a leak yourself unless you have experience and training. It's best to hire a professional leak repair service to ensure that the job is done correctly and safely.
Q6.

How much does it cost to hire a leak repair service?

The cost of a leak repair service depends on the severity of the damage, the location, and the company. However, most companies charge a flat rate for their services that varies based on the complexity of the repair. You can get quotes from multiple leak repair companies to find the best deals.
Q7.

How do I find a reliable leak repair service in Wilmington?

You can find a reliable leak repair service in Wilmington by doing a thorough online search, reading reviews, asking for recommendations from friends and family, and verifying the company's licensing and insurance. Always choose a reputable and experienced company with a good track record.
Q8.

Can a leak repair service also fix my water heater?

Yes, many leak repair services also offer water heater repair services. Be sure to ask the company if they provide this service when you contact them.
Q9.

How do I prevent water leaks in my property?

You can prevent water leaks by regularly inspecting your property for signs of damage, repairing any leaks promptly, insulating your pipes, and avoiding placing heavy objects on your plumbing system. Additionally, it's a good idea to have a leak detection system installed, which can alert you to leaks before they cause significant damage.
Q10.

Can I schedule a leak repair service during weekends or holidays?

Yes, many leak repair services offer 24/7 service, including weekends and holidays, for emergency leak repairs. Be sure to ask the company if they offer this service when you contact them.
How to Find the Best Leak Repair in Wilmington
Leaky pipes or faucets in your home or office can cause significant damage to your property, leading to costly repairs. It's important to find a reliable and experienced leak repair service to tackle the problem swiftly and efficiently. Here are essential tips for finding the best leak repair in Wilmington.
Look for a Licensed and Insured Company
A reputable leak repair company should have proper licensing and insurance. Verify that the company you are considering for leak repairs has the required licenses and credentials. Insurance protects your property from further damage during the repair process and covers accidents and injuries that might occur during the job.
Ask for References and Recommendations
Ask family and friends for recommendations on the best leak repair companies in Wilmington. Read online reviews on trusted websites to check for customer satisfaction rates. Request references from the company to check their reputation and experience.
Check their Availability and Response Time
A water leak can cause significant damage within a short time. Therefore, it's vital to choose a company that offers emergency response services around the clock, including weekends and holidays. Find out how long they take to respond to client's calls, and how soon they can get to your property.
Experience and Skills
Experience is vital in leak repair services, as it takes skills to identify the root cause of the leaking, repair the affected area correctly, and prevent future leaks. Choose a company with a good track record of leak repair services and experienced plumbers.
Conclusion
Finding the best leak repair in Wilmington requires thorough research and careful consideration. Choose a company with a valid license and insurance, an excellent reputation, fast response times, and experienced staff. By following these tips, you'll have the best chance of finding a reliable leak repair service provider that will safeguard your property and give you peace of mind.
True Rooter & Plumbing
Plumbing, Water Heater Installation/Repair, Hydro-jetting
+13108174638
1150 Broad Ave, Wilmington, CA 90744
AMI Handyman Services
Handyman, Plumbing, Painters
+14242647207
San Pedro, CA 90731
Stephens Plumbing & Heating
Plumbing, Heating & Air Conditioning/HVAC
+13108329009
616 W 6th St, San Pedro, CA 90731
Tony's Plumbing
Plumbing, Water Heater Installation/Repair
+13108329300
25039 S Vermont Ave, Harbor City, CA 90710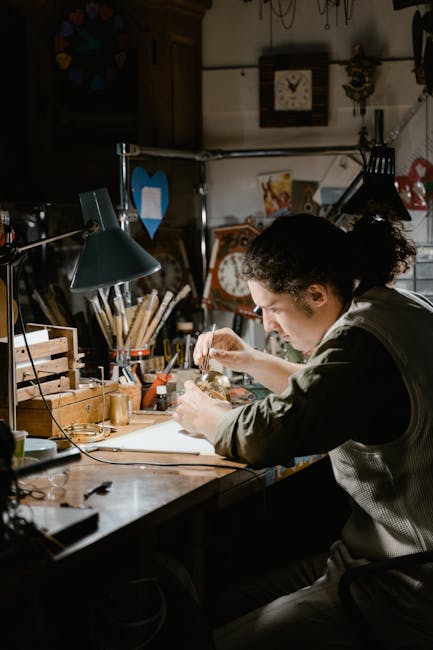 About Our Leak Repair Company And Service
Thank you for considering True Flow Plumbing for all your Leak Repair services near Wilmington.
As an True Flow language model, I do not have access to real-time information or resources, but here are some general tips on leak detection in Wilmington:
1. Monitor Your Water Meter: Check your water meter for signs of constant water usage, even when no taps are running or appliances are in use. This is a clear sign of a leak somewhere in your system.
2. Listen Carefully: If you hear unusual sounds such as hissing or dripping from pipes or plumbing fixtures, it could indicate a water leak is present.
3. Check for Discolorations or Moisture: Keep an eye out for water stains on ceilings, walls, or floors. Sometimes stains are accompanied by discoloration that can indicate a slow water leak.
4. Inspect Your Plumbing Fixtures: Examine your faucets, showerheads or toilet tanks for any signs of water drips, puddles, or water trickles.
5. Engage a Professional: If you are unable to identify a leak on your own, you may need to contact a professional plumber in Wilmington with experience in leak detection to perform a thorough inspection.
Remember, early detection and swift action can go a long way in preventing property damage and high water bills. So, stay vigilant and take prompt action upon detection of any water leaks!